You Did It!
Thanks to each one of you who made a gift to support our Free Kindergarten campaign!
You met our challenge, unlocking matching funds from The Schulze Family Foundation and surpassed our campaign goal of $160,000.
Thank you for becoming our partner in providing affordable, rigorous, faith-based education to children who might not otherwise have this opportunity.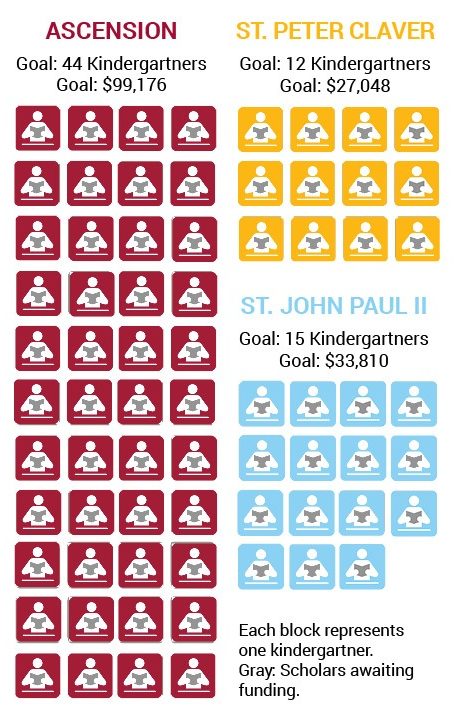 Kindergarten is a Cornerstone of Education
You know the value of a Catholic education.  You understand that a rigorous faith-filled education can open opportunities and provide hope for the future.
For many families in our urban neighborhoods, Catholic education may not seem like an option.
• They believe they can't afford it.
• They believe they must be Catholic to enroll.
• Sometimes, they just don't know it is available.
You can break these barriers to education and start these children on a solid educational path. By giving families a free year, we are planting the seeds of a lifetime of learning and letting them know they are beloved children of God. We know that once they experience the benefits of Catholic education and the care we provide to our scholars and families, they will re-enroll.
Why are we offering FREE Kindergarten now?
Many families in our communities have lost jobs or experienced loss of income because of COVID-19 and the destruction of businesses in the wake of recent protests. Children are experiencing trauma that will affect their ability to learn once school begins again in the fall.
At Ascension, St. Peter Claver and St. John Paul II Catholic Schools, children get the emotional support and tools they need to make sense of this historic time. And they learn that faith in God will see them through any challenge.
Academically, scholars at ACA schools often make more than one year's progress in math and reading. Our data-based blended learning plans, developed in partnership with the University of Notre Dame, allow teachers to challenge all scholars with rigorous grade-level assignments while providing the opportunity to practice skills that need reinforcement.
Your gift, made before Aug. 31, will be matched by unlocking a grant. The Schulze Family Foundation has offered us a challenge grant to energize this effort. It is an all-or-nothing award.  Raising $49,000 will bring in the match. Raising $160,000, which is the goal of this drive, will cover tuition and go a long way to fund the total of cost of educating a scholar beyond what families can pay.
Last year's FREE Kindergarten at St. Peter Claver Catholic School nearly doubled enrollment, bringing it to 12, up from 7 in 2018-19.
FREE Kindergarten brought twins Idris and Levi to St. Peter Claver Catholic School last fall. They live in temporary housing with their mother, who herself has returned to school to make a better life for the family.
Idris and Levi learned the necessary skills to return next year prepared for 1st Grade. They worked hard to learn letters and numbers, and both have received special services in speech.
None of this would have been possible without FREE Kindergarten.
The importance of Kindergarten at ACA Schools

Many of our scholars start Kindergarten with no experience in preschool, making this first year of formal instruction even more important.
Kindergarten is the cornerstone of a child's educational experience. It has a lasting legacy, according to a study of 12,000 children by a Harvard economist. The study found that children who learned more in kindergarten were:
• more likely to go to college than students with otherwise similar backgrounds.
• less likely to become single parents.
Perhaps even more importantly, good Kindergarten education imparts skills that last a lifetime: — patience, discipline, manners, perseverance.
Children begin to learn the basics of executive functioning in kindergarten, including the ability to suppress impulsive behavior and resist temptations, to hold and use information in their minds for short periods of time, to shift attention between competing tasks or rules, and to maintain attention despite distractions. A child's executive function skills at this age are correlated with later success in life — school achievement, good health, higher income, and less involvement in criminal activity.
At ACA schools, all people are valued as beloved children of God. We recognize the gifts present in each child. A vast majority of our scholars are children of color. Our alumni are currently community leaders, and our scholars are the leaders of the future.
We set high expectations and get amazing results.  In Minnesota, educational  inequities between white children and children of color are among the worst in the county. 100% of our ACA graduates get their high school diplomas, compared with 71% of African American children who graduate from Minneapolis public schools.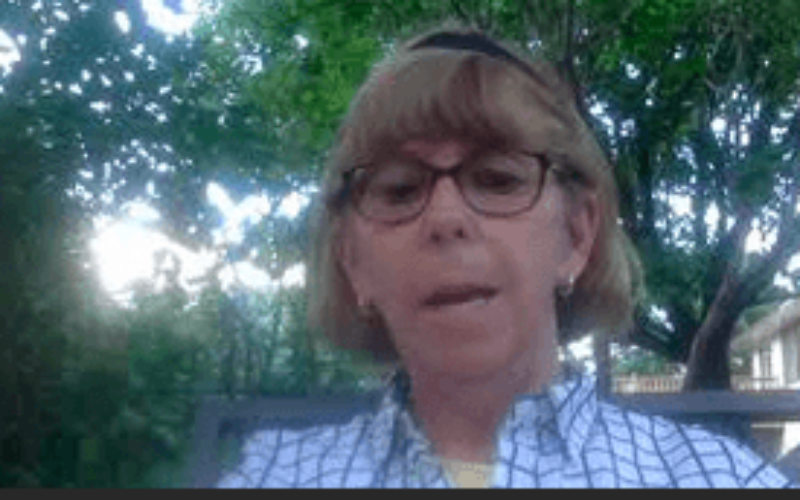 St. Peter Claver's Principal on the Importance of Kindergarten
Watch Terese Shimshock explain how Kindergarten sets the stage for success as an adult.
Watch Video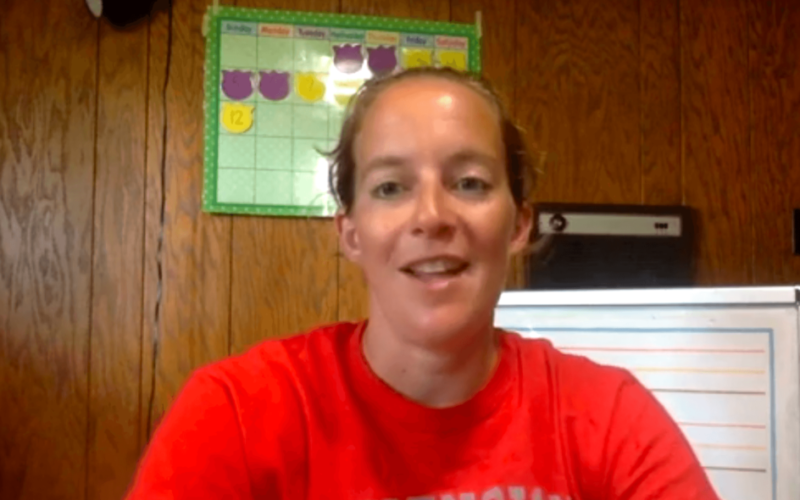 Mrs. Michel on Why She Loves Teaching
Jamie Michel explains why she loves her job teaching Kindergarten at Ascension Catholic School.
Watch Video