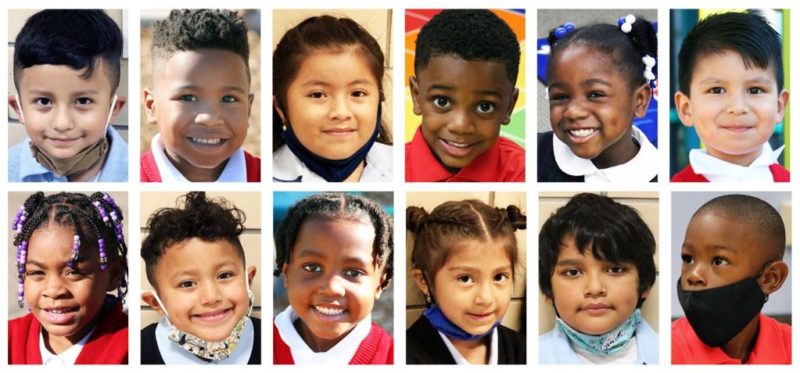 Kindergarten is a Cornerstone of Education
How will these kindergartners change the world? Maybe one will cure cancer. Another might write an amazing novel, while another may take up carpentry. Your gifts to our Free Kindergarten campaign have set them — and all of our kindergarten scholars — on the path to success through rigorous Catholic education.  Thank you!
More than 55 donors raised just over $100,000, enough to provide free kindergarten to 44 children – thank you for your generosity! 
Our mission is to set scholars soaring as beloved children of God. These kindergartners are just sprouting wings, and it will be amazing to watch them grow. We can't even say the sky's the limit because perhaps one will study aerospace engineering and fly higher.
Thank you for joining us in this mission.
Our final results as of October 8.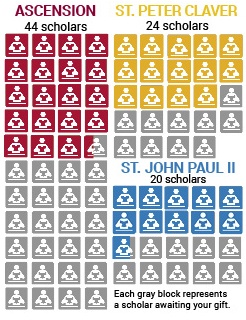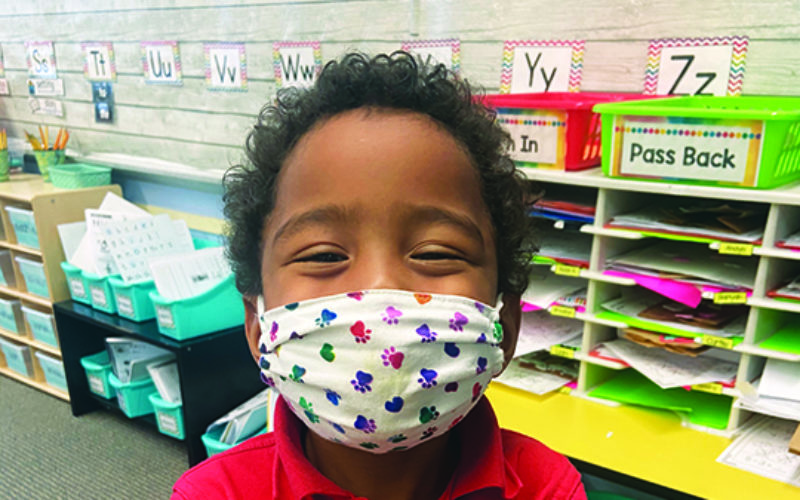 You Can Still Make a Gift
Please consider joining us by making a gift today. You will help provide free kindergarten at Ascension, St. Peter Claver and St. John Paul II Catholic Schools.
Make a Gift Today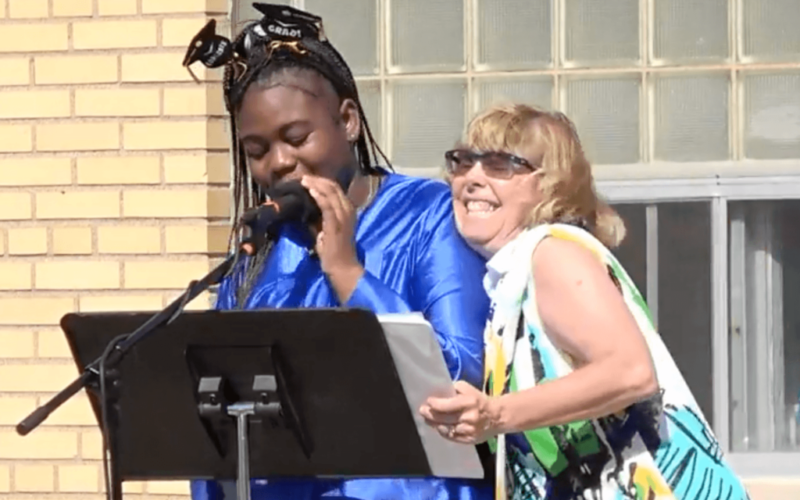 'You Watched Me Grow Up'
Carmen, a 2021 graduate who attended St. Peter Claver from kindergarten through Grade 8, is a great example of how consistency in schooling pays off for scholars. Principal Terese Shimshock tells Carmen's story.
Watch the Video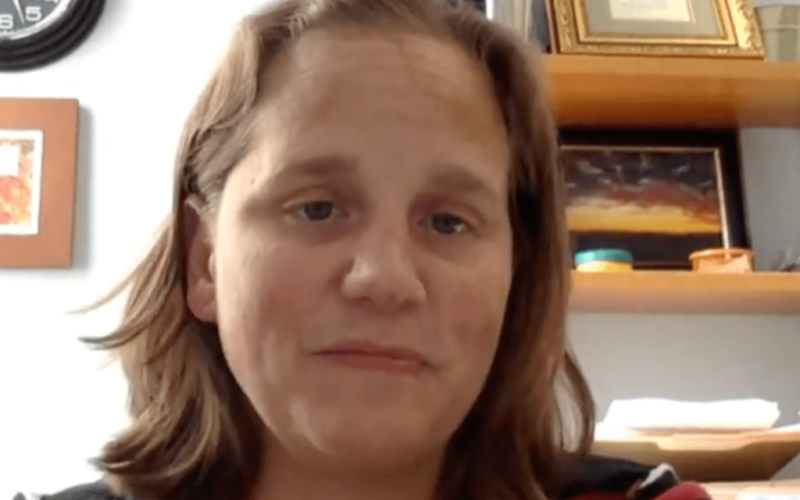 What a Difference at JPII
In Central America, Catholic schools are for the elite, Principal Tricia Menzhuber says. When families move here, they believe they won't be able to afford to send their children to private school. This is one of the reasons free kindergarten is so important: It helps families know that our schools are affordable.
Watch the Video