Scholars Giving to Scholars in Ghana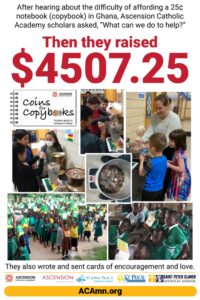 Coins for Copybooks is a grassroots fundraising effort started a few years ago by scholars at St. John Paul II Catholic School in northeast Minneapolis. After hearing about the difficulties of children in Ghana being able to afford copybooks (notebooks) for school, the JPII scholars began collecting coins. Each copybook costs about 25 cents.
Since that first year, the project has spread to JPII's Ascension Catholic Academy's partner schools: Ascension, St. Peter Claver and St. Pascal Regional.
This year, Our Lady of Grace parish is joining the effort as well.
Funds now support the purchase of other school supplies for multiple elementary schools in Ghana.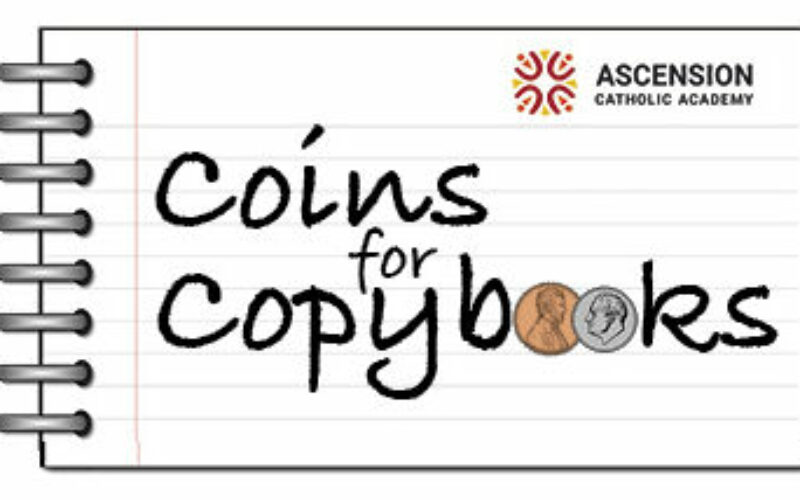 Make a Gift
Would you like to help Ascension Catholic Academy scholars help their counterparts in Ghana? You can drop off coins at any of our schools or make a gift online.
Make a Gift